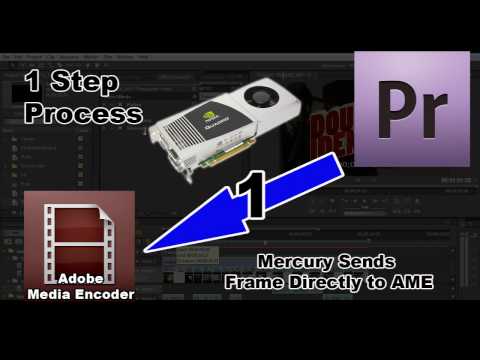 ADOBE
will introduce a lot of new innovations in the next Production Premium suite.
After Effects and Premiere Pro CS5 will be both 64bit,there won't be 32bit versions.
This means that the upcoming After Effects and Premiere Pro will take advantage of high quantitatives of Ram memory.
32bits systems can support max 3.5 GBs of ram,64bits systems can use up to 16 or 24 GBs
This new feature will boost tremendously the new Adobe applications.
Another great innovation is the Adobe mercury playback engine.
Creative suite cs4 alreays takes advantage of Nivida Cuda GPU computing, but the new mercury playback engine will massively use the GPU not only to accelerate the preview but it will also boost the rendering time and the effects apllication.The Mercury Playback engine will be fully integrated in the next version of Premiere Pro and will support the following video cards:
Geforce gtx285
Nvidia Quadro FX 3800
Nvidia Quadro FX 4800
Nvidia Quadro FX 5800
Some of the next Nvidia Fermi cards.